intandem News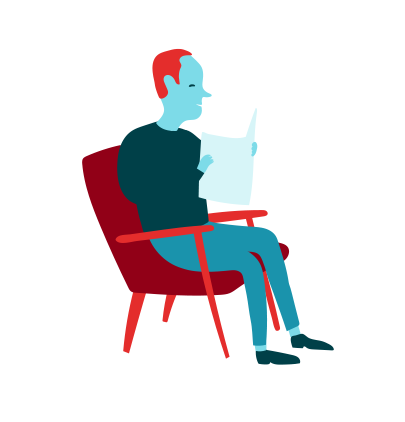 Mentoring adapts and continues
9th September 2020
Mentoring adapts and continues
We have been so impressed with the flexibility, creativity, and resilience of our intandem volunteer mentors, young people and charities over the past six months.
After adapting quickly to weekly video or telephone calls, our young people, volunteers and coordinators have come up with lots of creative ways to continue relationships despite not being able to meet face to face.  Art and nature projects, dance moves, darts and treasure hunts have all featured. A huge proportion of our matches have successfully transitioned to meeting virtually to listen, share experiences, and try new activities and challenges each week.
The structure of a regular meet-up online has also helped our volunteers to stay motivated and connected during often difficult times.  Activity packs, fun competitions and pamper boxes have provided a welcome boost and when needed, more frequent contact by video or phone or post has made things more bearable. It has been challenging time for everyone, but from our survey of young people we know that having someone to talk to out with their immediate household has been a positive, practical help.
We continue to adapt intandem mentoring to enable young people to set new goals and achieve their potential.  If you would like to speak to an intandem coordinator about volunteering or being mentored, details of our 12 partners and their locations are listed below:
Local Authority

Organisation

Contact

Email

Phone

Aberdeen

Befriend a Child

Aleisha

07852 305816

Clacks.

Quarriers

Wendy

07531 193637

East Ayrshire

Barnardo's

Kayleigh

07834 106409

East Lothian

Move On

Angela

07787 256828

Edinburgh

Move On

Angela

07787 256828

YMCA Edinburgh

Bruce

07715 208528

Falkirk

Quarriers

Wendy

07531 193637

Fife

Kirkcaldy YMCA

Jo

07788 982 866

Glasgow

Y People

Caroline/ Jerri

07794 383969

07384 515614

Volunteer Glasgow

Steven

07468 863919

Highland

Action for Children

Sarah

07717 780465

Inverclyde

Aberlour

Brian

07864 625063

Midlothian

Move On

Angela

07787 256828

North Ayrshire

Barnardo's

Kayleigh

07834 106409

North Lanarkshire

Y People

Caroline

07794 383969

Renfrewshire

Aberlour

Brian

07864 625063

South Ayrshire

Barnardo's

Kayleigh

07834 106409

South Lanarkshire

COVEY

Terri

07384 514486

Stirling

Quarriers

Wendy

07531 193637

West Dunbartonshire

Y Sort It

Lyndsey

07852 147734

West Lothian

Move On

Angela

07787 256 828
If you have any questions about the national programme then please contact Susie or Debbie on 07860 272 261 or 07860 272 256. Email susie@inspiringscotland.org.uk or debbiez@inspiringscotland.org.uk
Back to all news