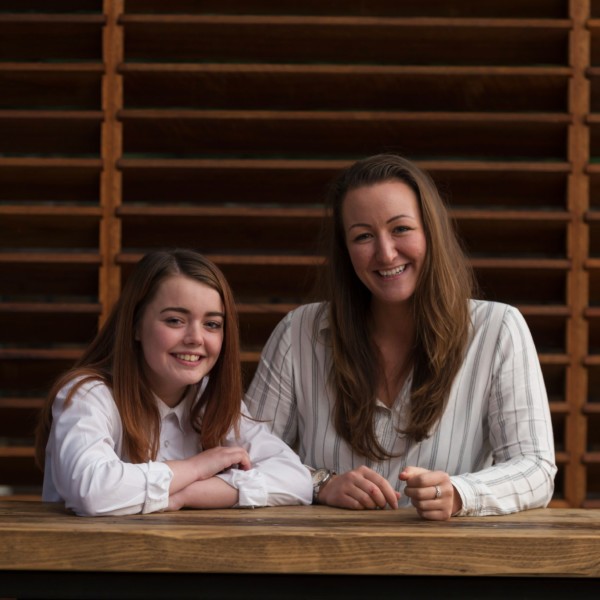 Interested in becoming a mentor?
intandem relies on volunteers to provide a positive, trusted and fun role model for children and young people.
You will meet weekly with a your 'mentee' (a child or young person aged between 8-14 years) for at least a year to listen and to encourage them to explore their community through different activities.
We are looking for volunteers who are good listeners and who can relate to the often difficult life experiences these young people and children may have faced. This type of volunteering is not for everyone – it needs a real commitment of time and energy but offers real rewards in terms of making a difference in a young life.
All our volunteers are carefully selected, screened and trained before being matched with a child or young person. It's up to the young person to make the final decision on a match so you may need to be patient until you are chosen.
If you are interested in becoming a mentor to a young person, find out about the charities involved and the areas intandem is operating across Scotland here.
You can also learn more about what being a mentor entails here.
Meet some of  intandem's mentors:
 Georgina Armstrong is finishing her last year studying criminal justice:
 The training gave me the confidence I needed to do the volunteering. It's great that the coordinator is always there for support. I got matched quite quickly and we have bonded really well.
Scott Ritchie who works in youth work, wanted  the chance to make any small difference in a young person's life as he understood the importance of having someone to talk to at a young age.    
I loved the training as it was fun and informative.
Jade McLachlan works full time at SACRO  wanted to try something new and work with younger children.
I enjoyed all the training, we had such a good group it completely prepared me for being matched.  I am absolutely loving volunteering and I can't believe how well my mentee has taken to the project… he is so excited when I pick him up which is amazing.