intandem News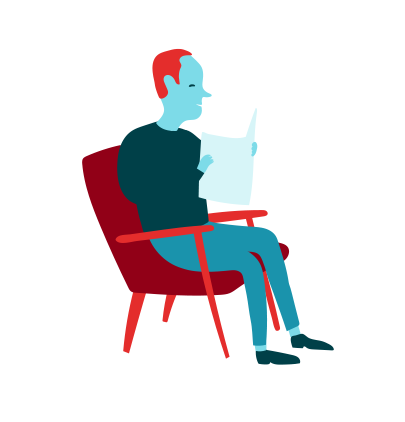 intandem to expand mentoring programme to support children and young people living in kinship arrangements
13th April 2022
An award of £450,000 from The Robertson Trust will enable intandem, the national mentoring programme for children and young people looked after at home, to expand to  include 8-14 year olds living in kinship care arrangements across Scotland.
intandem recognises that young people looked after while living at home can experience challenging circumstances. There is a range of evidence, including research funded by The Robertson Trust, that shows how mentoring can help to support work to narrow the attainment gap in school, and to improve engagement in education and more broadly. This three-year award will expand the number of children and young people mentored each week and begin to address the current gap in support for children living in kinship care arrangements.
Inspiring Scotland is the strategic delivery partner for intandem. This collaboration with The Robertson Trust reflects both organisations' dedication to support the commitment made in The Promise to help children, young people and their families build and maintain positive long-term relationships and to support them when life is under strain.
Celia Tennant Chief Executive of Inspiring Scotland commented: 
"For over five years we have worked with the Scottish Government as their strategic delivery partner and 12 outstanding charity partners to establish intandem and champion it as an effective model in supporting children, young people and families during turbulent times in their lives.

We've listened and sought to understand how intandem could be more effective and make a bigger difference. This expansion has been realised and informed by conversations with young people and their families, partner charities, social workers, and others across the sector to fill a current gap in mentoring support.

 We are delighted that with this support from The Robertson Trust, we can help Scotland keep its promise to all care-experienced children, young people, and their families so that every child grows up loved, safe and respected, able to realise their full potential."
Commenting on the award, Jim McCormick, Chief Executive of The Robertson Trust said:
"We are delighted to be able to fund intandem and to help extend their vital work to children living in kinship care arrangements.

 Our ten-year strategy focuses on tackling poverty and trauma. We know that a good education experience is one of the best protections against poverty but there continues to be a pervasive poverty-related attainment gap in Scotland. Children with experience of care and kinship care arrangements can benefit hugely from mentoring to build confidence and connection, in turn supporting their engagement with education.

This funding is one of the first of The Robertson Trust's new proactive programme awards. We look forward to learning alongside Inspiring Scotland and intandem's partner organisations through this award."
Back to all news