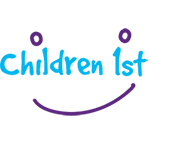 Children 1st
About
Children 1st is Scotland's National Children's charity. Some children have little to smile about. We're determined to give them reasons to.
We help Scotland's families to put children first, with practical advice and with support in difficult times. And when the worst happens, we support survivors of abuse, neglect, and other traumatic events in childhood, to recover.
We help Scotland's communities to play their part in looking-out for and protecting children.
We listen to Scotland's children and families. And when government or society fails to hear them or respect their rights, we speak out.
Locations
Children 1st's intandem service works across the whole of Argyll & Bute. Training will take place at a location that is convenient for volunteers.
Aims
Children 1st's intandem service will provide adult mentors for young people aged between 8-14 years who are looked after by their local authority but living at home.
Our mentors recognise that it is important for young people to have at least one long term relationship with a positive adult role model, therefore we will recruit, train and support motivated volunteers to become mentors who can develop a relationship with a child, based on trust, feeling valued and having fun.
Children 1st intandem service mentors will be matched with a young person and will commit to meeting with them weekly and will support and encourage the young person to access age appropriate activities, help to build confidence, resilience and self esteem.
Children 1st's intandem service is committed to providing a child or young person a mentor who they can trust, depend on, who will listen to them and not judge, and who they can have fun with.
Contact person:
Email:
Telephone:
Address:
Glasgow Regional Office
Unit 8000 Academy Park
Gower Street
Glasgow
G51 1PR